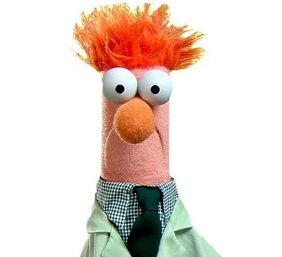 Beaker
(performed by Richard Hunt, currently by Steve Whitmire) is
Dr. Bunsen Honeydew
's luckless assistant who works with him in the Muppet Labs sketches. When ever an invention is being demonstrated, something bad usually happens to Beaker as a result.
Beaker will first meet Jaden and his Team in Jaden's Adventures of The Muppet Movie.
Gallery
Trivia
Ad blocker interference detected!
Wikia is a free-to-use site that makes money from advertising. We have a modified experience for viewers using ad blockers

Wikia is not accessible if you've made further modifications. Remove the custom ad blocker rule(s) and the page will load as expected.