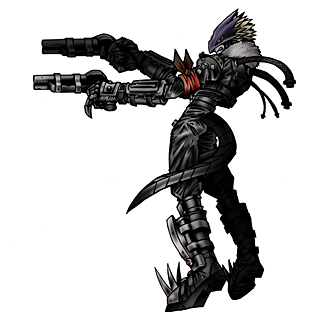 Beelzemon
(voiced by Derek Stephen Prince) is one of the Seven Demon Lord Digimon. He's the most troublesome of the group due to the fact of him being a bounty hunter. Beelzemon is always ready to battle because he's always hungry for more power.
Gallery
Trivia
Beelzemon in the Digimon form of Beelzebub
He is one of Aaron the Wise '91's favorite digimon
Beelzemon's Sin is Gluttony
Ad blocker interference detected!
Wikia is a free-to-use site that makes money from advertising. We have a modified experience for viewers using ad blockers

Wikia is not accessible if you've made further modifications. Remove the custom ad blocker rule(s) and the page will load as expected.