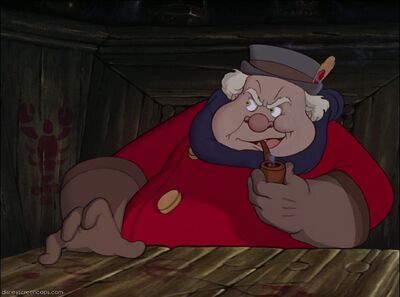 "They never come back as, BOYS! (snister laughing)" - The Coachman revealing the last part of his plan.
The Coachman (currently voiced by Corey Burton) is the third antagonist of Jaden meets Pinocchio. He appears to be a jolly old coachman, but is really a cruel sadistic man who has a devious plot. To bring boys that play hooky to a place called Pleasure Island where they could do whatever they want until they would become donkey's. Than he would sell these poor boys into slavery.
Trivia
Ad blocker interference detected!
Wikia is a free-to-use site that makes money from advertising. We have a modified experience for viewers using ad blockers

Wikia is not accessible if you've made further modifications. Remove the custom ad blocker rule(s) and the page will load as expected.