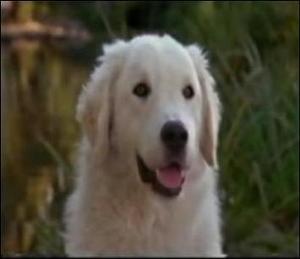 Delilah (voiced by Carla Gugino) is a female kuvasz from Homeward Bound 2: Lost in San Francisco. She lived on the streets until she met Chance, Shadow and Sassy. Afterwords, she goes to live with them and their owners.
Trivia
Delilah will meet Jeffrey and his friends in Jeffrey & Friends' Adventures of Homeward Bound 2: Lost in San Francisco. At the end, she'll join the team.
Chance might one day propose to her.
As a member of the team, Delilah acts as one of the voices of reason.
Delilah is similar to Angel.
Ad blocker interference detected!
Wikia is a free-to-use site that makes money from advertising. We have a modified experience for viewers using ad blockers

Wikia is not accessible if you've made further modifications. Remove the custom ad blocker rule(s) and the page will load as expected.