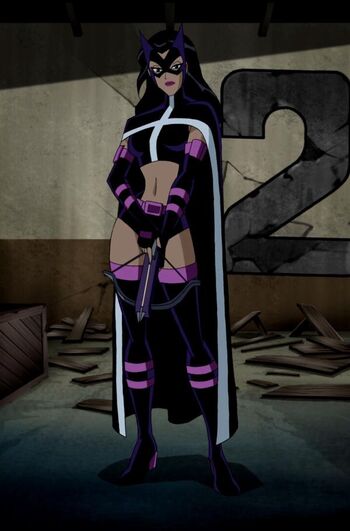 Huntress (voiced by Amy Acker) was, briefly, a member of the Justice League after the Thanagarian invasion. She was fired after attempting to murder Steven Mandragora, after which she continued to work independently.
But she later joins Darkblade's team.
Trivia:
Huntress will meet Darkblade in Darkblade & The Emperor's New Groove. At the end, she'll join the team.
Huntress is Darkblade's 2nd sister. However, she also has feelings for Question.
Ad blocker interference detected!
Wikia is a free-to-use site that makes money from advertising. We have a modified experience for viewers using ad blockers

Wikia is not accessible if you've made further modifications. Remove the custom ad blocker rule(s) and the page will load as expected.