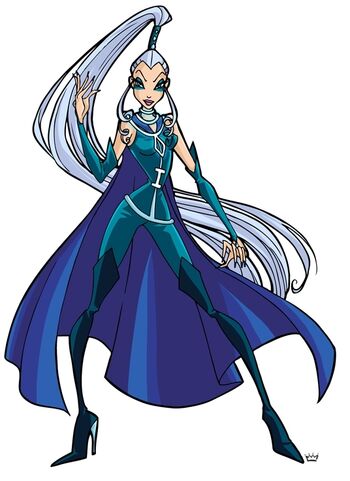 Icy is a young witch described as having a Heart of Ice, referring to her role as the Witch of Ice. As the eldest and most powerful witch of the threesome, she is the ruthless leader of the Trix, a group of three witches, and wishes to rule the universe. She was a former student at Cloud Tower, but was expelled with Darcy and Stormy in Episode 16 of Season 1.
Trivia
Jaden and Jeffrey may face Icy one day.
Ad blocker interference detected!
Wikia is a free-to-use site that makes money from advertising. We have a modified experience for viewers using ad blockers

Wikia is not accessible if you've made further modifications. Remove the custom ad blocker rule(s) and the page will load as expected.