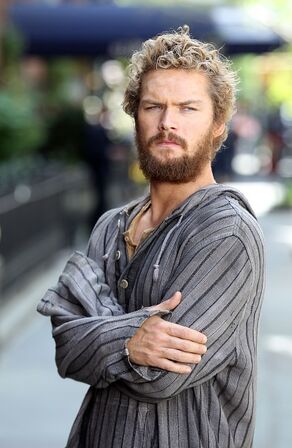 "Focusing my chi. Maybe if you were open to focusing your own energy, you wouldn't be so angry all the time"
―Iron Fist.
Iron Fist is a Hero for Hire and one of the founding members of the New Avengers.
Powers.
Iron Fist has the ability to focus his chi, and gain enhanced vision and hearing. He can also channel his chi into an iron-powered fist.
Trivia.
Gallery
Ad blocker interference detected!
Wikia is a free-to-use site that makes money from advertising. We have a modified experience for viewers using ad blockers

Wikia is not accessible if you've made further modifications. Remove the custom ad blocker rule(s) and the page will load as expected.