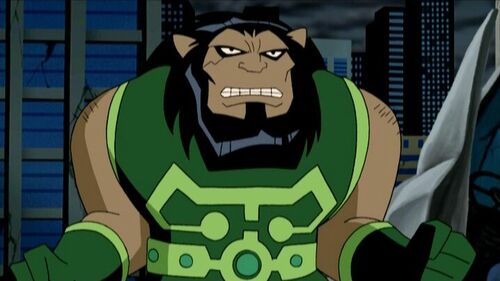 Kalibak is the first-born son of Darkseid and Suli. His mother Suli is killed by Desaad, acting under orders from Kalibak's grandmother Queen Heggra. Kalibak becomes a legendary warrior, and often serves as Darkseid's second-in-command. After Darkseid breaks the pact of peace with New Genesis, the rival planet of Kalibak's home Apokolips, he aids his father in the resulting battles. He is the crowned prince of The Horde Of Darkness.
Trivia
Ad blocker interference detected!
Wikia is a free-to-use site that makes money from advertising. We have a modified experience for viewers using ad blockers

Wikia is not accessible if you've made further modifications. Remove the custom ad blocker rule(s) and the page will load as expected.