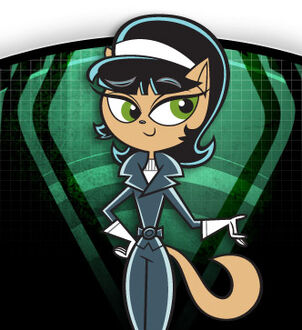 Kitty Katswell (voiced by Grey DeLisle) is TUFF's number one agent and is Dudley's beautiful partner. She may be annoyed by Dudley's stupid actions at times, but she still considers him a great friend and the best partner she ever had.
Trivia
Kitty and Dudley may one day meet Jeffrey and Jaden.
Ad blocker interference detected!
Wikia is a free-to-use site that makes money from advertising. We have a modified experience for viewers using ad blockers

Wikia is not accessible if you've made further modifications. Remove the custom ad blocker rule(s) and the page will load as expected.