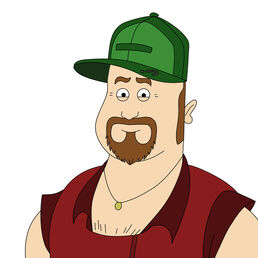 Larry Thomas 
(voiced by Larry the Cable Guy) is the Muscle of "Barton Bounty's". Larry works with his two best friends Jeff and Bill.
Trivia
Larry will meet Craig in Craig & Achmed become Bounty Hunters.
Larry will guest star in Craig & Friends Adventures of Scooby-Doo & the Alien Invaders. At the end, he, Jeff & Bill will join the club.