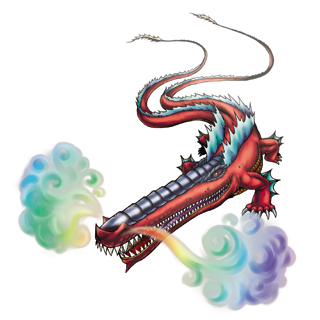 Leviamon
(voiced by Paul St. Peter) is one of The Seven Demon Lord Digimon. This digimon resembles a prehistoric crocodile called Deinosuchus, with two tales. He rules the seas of the digital world, armed to the teeth.
Trivia
Leviamon is the digimon form of Leviathan
He and the other demon lords will meet Aaron and his friends in Aaron's Adventures of Saint Seiya Warriors of The Final Holy Battle
Leviamon's Sin is Envy
Ad blocker interference detected!
Wikia is a free-to-use site that makes money from advertising. We have a modified experience for viewers using ad blockers

Wikia is not accessible if you've made further modifications. Remove the custom ad blocker rule(s) and the page will load as expected.