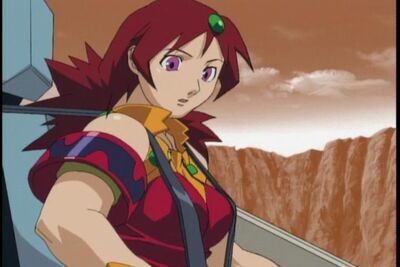 Naomi Fluegel (voiced by Saffron Henderson) is a teenage girl who loves to take on other opponents for the thrill of adventure. She has hidden feelings for Brad, young warrior just like her. She is very kind, helps out, and even the most beautiful member, rivialing Lilithmon.
Skills
Naomi pilots a mechanical creature, called a Zoid, named The Gun Sniper. She does incredilbly well at long range shots, making the best sharphooter on the team. She makes sure that the team will be all right should anything go wrong.
Gallery
Trivia
Ad blocker interference detected!
Wikia is a free-to-use site that makes money from advertising. We have a modified experience for viewers using ad blockers

Wikia is not accessible if you've made further modifications. Remove the custom ad blocker rule(s) and the page will load as expected.