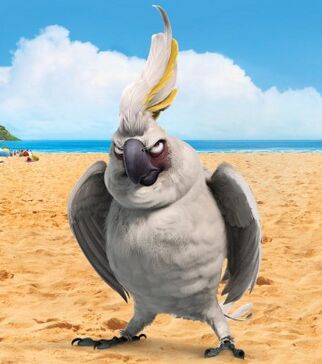 Nigel the Cockatoo (voiced by Jemaine Clement) is the main antagonist of Jaden goes to Rio. Nigel was once a celebrity bird, but was replaced by a parakeet, which is why he now hates exotic birds. He helps his human masters sell these birds for profits. But Blu and Jaden foil his plans in the end when he gets caught in a jet turbin. He survived but lost his ability to fly.
Gallery
Trivia
Ad blocker interference detected!
Wikia is a free-to-use site that makes money from advertising. We have a modified experience for viewers using ad blockers

Wikia is not accessible if you've made further modifications. Remove the custom ad blocker rule(s) and the page will load as expected.