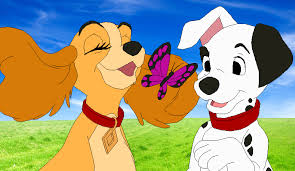 Puppy Love is the 6th episode of Jeffrey, Jaden & Friends' Storm Adventures Diamond & Pearl.
Plot
In it, it's the anniversary of when Patch and Collette had become a couple. But Patch has forgotten about it! Can he make up for forgetting about the anniversary? Or will he have to deal with a VERY angry Collette?
Trivia
GUEST STARS: Rolly, Danielle, Jaden, Alexis, Berkeley, Scamper, Brain, Nails, Cheshire Cat, Bartok, The Mask, Jesse, Manny, Ellie, Peaches, Sid, Diego, Shira, Crash & Eddie, Thundara Wolf, Princess Cadence, Shining Armor, Hiccup, Astrid, Fishlegs, Snotlout, Ruffnut, Tuffnut, Toothless, Stormfly, Meatlug, Hookfang, BarfBelch, Megamind, Minion, Ed, Edd, Eddy, Rocko, Heffer, Filburt, Big McIntosh, Cheerilee, Timon and Pumbaa.
The only reason why Timon and Pumbaa are in this is because they'll help Patch try to do something special for the anniversary before Collette finds out that he forgot about it.
Scenes
Ad blocker interference detected!
Wikia is a free-to-use site that makes money from advertising. We have a modified experience for viewers using ad blockers

Wikia is not accessible if you've made further modifications. Remove the custom ad blocker rule(s) and the page will load as expected.