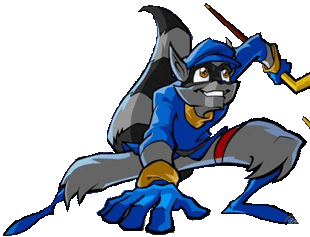 Sly Cooper is the main protagonist of the Sly Cooper video games and the Sly Cooper's Adventures series. He's a master thief who seeks to defend the honor of his family and it's history.
Weapons
Trivia
Sly Cooper will meet Jeffrey in Jeffrey & Friends' Storm Adventures of Sly Cooper and The Theivus Raccoonus.
Sly Cooper and his gang will start their own adventures in Sly Cooper meets The Great Mouse Detective.
Ad blocker interference detected!
Wikia is a free-to-use site that makes money from advertising. We have a modified experience for viewers using ad blockers

Wikia is not accessible if you've made further modifications. Remove the custom ad blocker rule(s) and the page will load as expected.