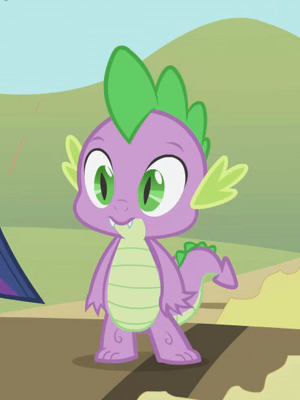 Spike (voiced by Cathy Weseluck) is a dragon character from My Little Pony: Friendship is Magic. He's a assistant to Twilight Sparkle. Spike has a crush on Rarity.
Trivia
Spike will guest star with Twilight Sparkle and their friends in Jeffrey & Friends meet Bambi. At the end, he'll join the team.
It's believed that Spike might be able to use the seventh element of harmony (if there is one).
As Humdrum, he serves as The Power Ponies "bumbling sidekick" who's known for being the comic relief and has no superpowers
Gallery
Ad blocker interference detected!
Wikia is a free-to-use site that makes money from advertising. We have a modified experience for viewers using ad blockers

Wikia is not accessible if you've made further modifications. Remove the custom ad blocker rule(s) and the page will load as expected.