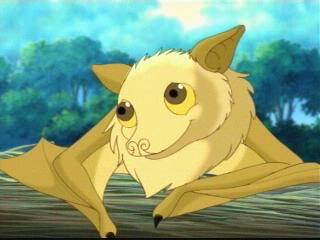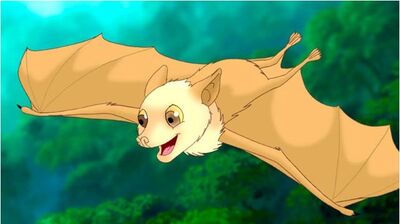 "I wonder how it is that were all so different?" - Stellaluna
Stellaluna (Voiced by Chiara Zanni) is a young fruit bat based on the character, and the story of the same name by Janell Cannon. Stellaluna was separated from her mother from the attack of a Great White Owl, and his alley Professor Ratigan, she is then adopted by a family of birds. One night, while she was out she meets a young girl named Xion and a Jumping Spider named Askari. Soon, all three become good friends and she let's her know that she'll help her find out what she really is while Askari becomes her bodyguard. Stellaluna is very kind, curious and always ready to help out her friends when they feel upset.
Trivia
Ad blocker interference detected!
Wikia is a free-to-use site that makes money from advertising. We have a modified experience for viewers using ad blockers

Wikia is not accessible if you've made further modifications. Remove the custom ad blocker rule(s) and the page will load as expected.