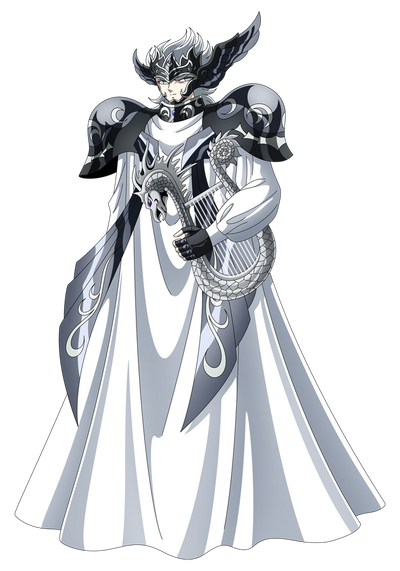 "
Terrible Providence!
" - Thanatos's attack.
Thanatos is the Greek God of Death, he also serves as a general for Hades in The Kingdom of Darkness. Thanatos is more energenic when he battles and realies on his own powers than to ask for help. He always takes care of his own problems, rather than having someone else do it for him.
Design
Thanatos and Hypnos share the same look, but diffrent with color. Hypnos does Black, Gold, and Purple, Thanatos is Black, and Silver. The two also work well together as a team.
History
Thantos shares the events with his brother Hypnos. However, Thanatos has discovered a way to get back at The Kingdom of Light, which was approved by his brother. When speaking to Hades, he disapproved of this plan, and had the two severely punished for their plotting. After the event, the two knew never to do so again and became very loyal to the end.
Trivia
Gallery
Ad blocker interference detected!
Wikia is a free-to-use site that makes money from advertising. We have a modified experience for viewers using ad blockers

Wikia is not accessible if you've made further modifications. Remove the custom ad blocker rule(s) and the page will load as expected.