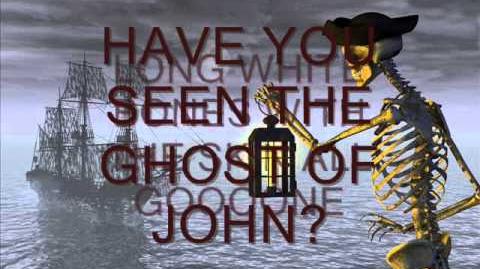 The Ghost of John is a song that The Mask, Brain, Nails the Spider, Jiji, Snowbell, Dog, Mr. Whiskers, Mei the Goat and Gabu the Wolf will sing in the Jeffrey, Jaden and Friends meet Indiana Jones saga. The other characters will be annoyed by it.
Lyrics
Have you seen the Ghost of John?
Long white bones with the skin all Gone
Oooooooooooooh Ooooh Ooooh Oooooooooh!
Wouldn't it be chilly with no skin on?
Trivia
Ad blocker interference detected!
Wikia is a free-to-use site that makes money from advertising. We have a modified experience for viewers using ad blockers

Wikia is not accessible if you've made further modifications. Remove the custom ad blocker rule(s) and the page will load as expected.