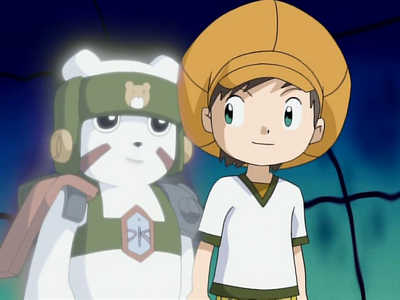 Tommy Himi
is the youngest member of the group, and that is reflected in his childish actions at the beginning of the anime. As he spends more time in the Digital World, however, Tommy learns to grow into himself and becomes more mature. He has a older brother, Yukata Himi, whom he is at odds with, and his parents dote upon him. He wields the Spirits of Ice.
Trivia
Tommy will join the Atlantian Alliance in the future.
Ad blocker interference detected!
Wikia is a free-to-use site that makes money from advertising. We have a modified experience for viewers using ad blockers

Wikia is not accessible if you've made further modifications. Remove the custom ad blocker rule(s) and the page will load as expected.